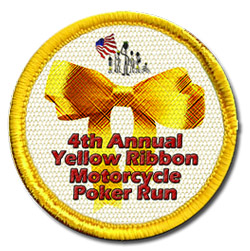 How to unlock: Login to BikerGeo and then click "unlock" to add this Virtual Patch to your collection.
Log In to BikerGeo
The ride will be held on July 27th, 2013. Rider & Motorcycle: $20. Rider with Passenger: $35. Breakfast/Registration: 7:00. First rider out: 8:00.
Location: Sedro Wooley Eagles, 1000 Metcalf, Sedro-Wooley, WA
Click for more details about the ride.
Recent Questions
Share your favorite memories with Dad...

by

Howe do I change the towen I live in on my profile?

by

How do you spend Memorial Day and Honor Our Bravest?

by