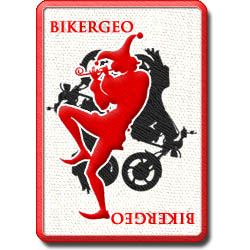 How to unlock: Login to BikerGeo and then click "unlock" to add this Virtual Patch to your collection.
Log In to BikerGeo
BikerGeo is here to stay! HAPPY APRIL FOOLS' DAY!
This April Fools Day Patch is only available on April 1st, so be sure to share it with family and friends!
Recent Questions
Share your favorite memories with Dad...

by

Howe do I change the towen I live in on my profile?

by

How do you spend Memorial Day and Honor Our Bravest?

by