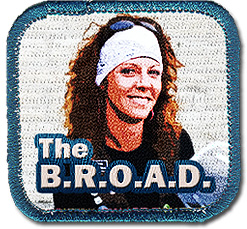 How to unlock: Login to BikerGeo and then click "unlock" to add this Virtual Patch to your collection.
Log In to BikerGeo
Unlock The B.R.O.A.D. Patch to help spread the word about Ursula Ballard Wachowiak's tour of the USA!
Learn more about The B.R.O.A.D. and her journey at www.hdbroad.com and on Facebook.
Recent Questions
Share your favorite memories with Dad...

by

Howe do I change the towen I live in on my profile?

by

How do you spend Memorial Day and Honor Our Bravest?

by