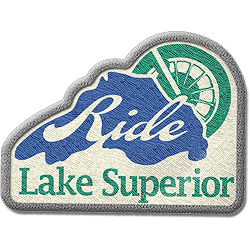 How to unlock: Login to BikerGeo and then click "unlock" to add this Virtual Patch to your collection.
Log In to BikerGeo
Take Back Your Childhood Vacation and relive the roadtrip on your terms, just YOU, your BEST BUDS and your tricked out STEED.
Once you've unlocked the patch, be sure to Enter To Win an epic bucket list trip around Lake Superior. Package includes: All accommodations, dinners, gift cards and entrance to the routes major attractions. All you need is your motorcycle and your best ridding buddy!
Recent Questions
Share your favorite memories with Dad...

by

Howe do I change the towen I live in on my profile?

by

How do you spend Memorial Day and Honor Our Bravest?

by