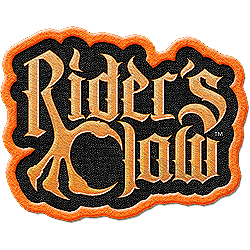 How to unlock: Login to BikerGeo and then click "unlock" to add this Virtual Patch to your collection.
Log In to BikerGeo
The Rider's Claw is a sleek motorcycle mount that secures your iPod Nano, iPod Touch, iPhone 4, iPhone 4S, iPhone 5, Samsung Galaxy S III, Samsung Note 2, Droid RAZR MAXX, or Droid RAZR M directly to your existing clutch or brake perch assembly, giving you clear visibility and easy access to controlling the music you want to listen to as you ride on down the road. You customize your tunes; now accessorize them on your Harley-Davidson motorcycle or Metric Cruiser with style.
To learn more about the Rider's Claw, visit ridersclaw.com (Coupon Code: BIKERGEO will get you 10% OFF your purchase of any Rider's Claw products) and be sure to LIKE Rider's Claw on Facebook!
Recent Questions
Share your favorite memories with Dad...

by

Howe do I change the towen I live in on my profile?

by

How do you spend Memorial Day and Honor Our Bravest?

by