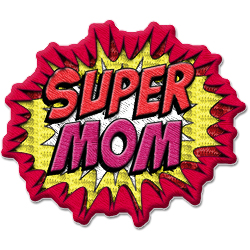 How to unlock: Login to BikerGeo and then click "unlock" to add this Virtual Patch to your collection.
Log In to BikerGeo
"We celebrate and honor our mothers (past, present and future) today and on all days. Our appreciation, praise and love for you is eternal. May we ride side by side, in this life and the next. We love and thank you!" - BikerGeo
Unlock the Super Mom Patch for your collection and share with family and friends! The Super Mom Patch is only available on Mother's Day and won't be made available again until May 10, 2015.
Recent Questions
Share your favorite memories with Dad...

by

Howe do I change the towen I live in on my profile?

by

How do you spend Memorial Day and Honor Our Bravest?

by